Home

About company

Partners

Partner ESCO

Own production
"Professional" - company is Russia's leading manufacturer of attachments for road-building, construction and mining equipment. The company annually manufactures and sales over 1500 units of buckets with the
More...
As of today, we have made
24.01.2019
13521
Partner ESCO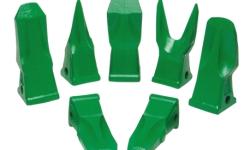 ESCO corporation is a global group of companies manufacturing metal items and components for industrial application.
The corporation division "ESCO Engineered Products" that manufactures bucket spare parts for road building and earth moving machines reaches its global presence due to sixteen manufacturing enterprises located in North America, Europe and China, supported by extended net of dealers and license holders.
This is for quite a time already that "Professional" company cooperates with ESCO by installing teeth, adapters and shrouds to own-produced buckets.